Songwriting
Every summer, our student artists participate in a "Creative Project." This gives our student artists an opportunity to express themselves by writing their own lyrics and melodies. Through collaboration with our staff, teachers, and local musicians, original music is created within the time span of a week and then performed at the end of the week. These songs often become apart of The Engine's choir repertoire.
Choir
No less than 3x a week, students gather for Choir with director, Sammie Brown. They learn proper vocal technique, solfege, and continue to grow their repertoire. To date, the kids have learned pieces of different styles from Jesu Meine Freude by Bach to Yes You Can by Donnie McClurkin, and A Million Dreams from The Greatest Showman.
Bucket Band
The students learn bucket band to improve their percussion abilities and sharpen their feel of keeping a solid groove. Most of the rep they learn are original songs and arrangements created by staff.
Easily the most accessible part of our program, we have two levels of Bucket Band, beginner and advanced. When combined they make some beautifully loud music.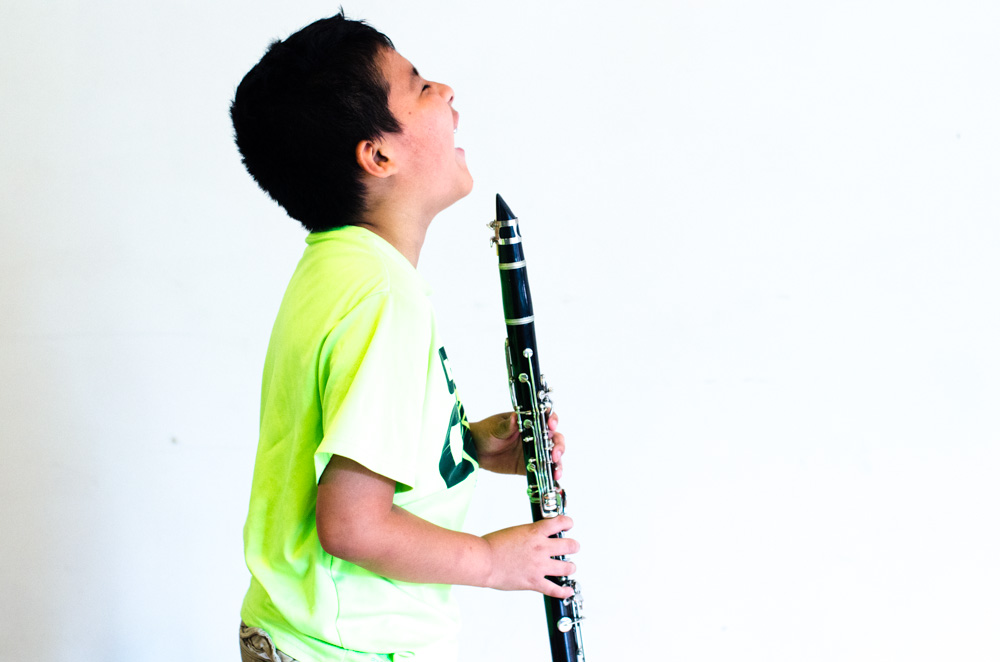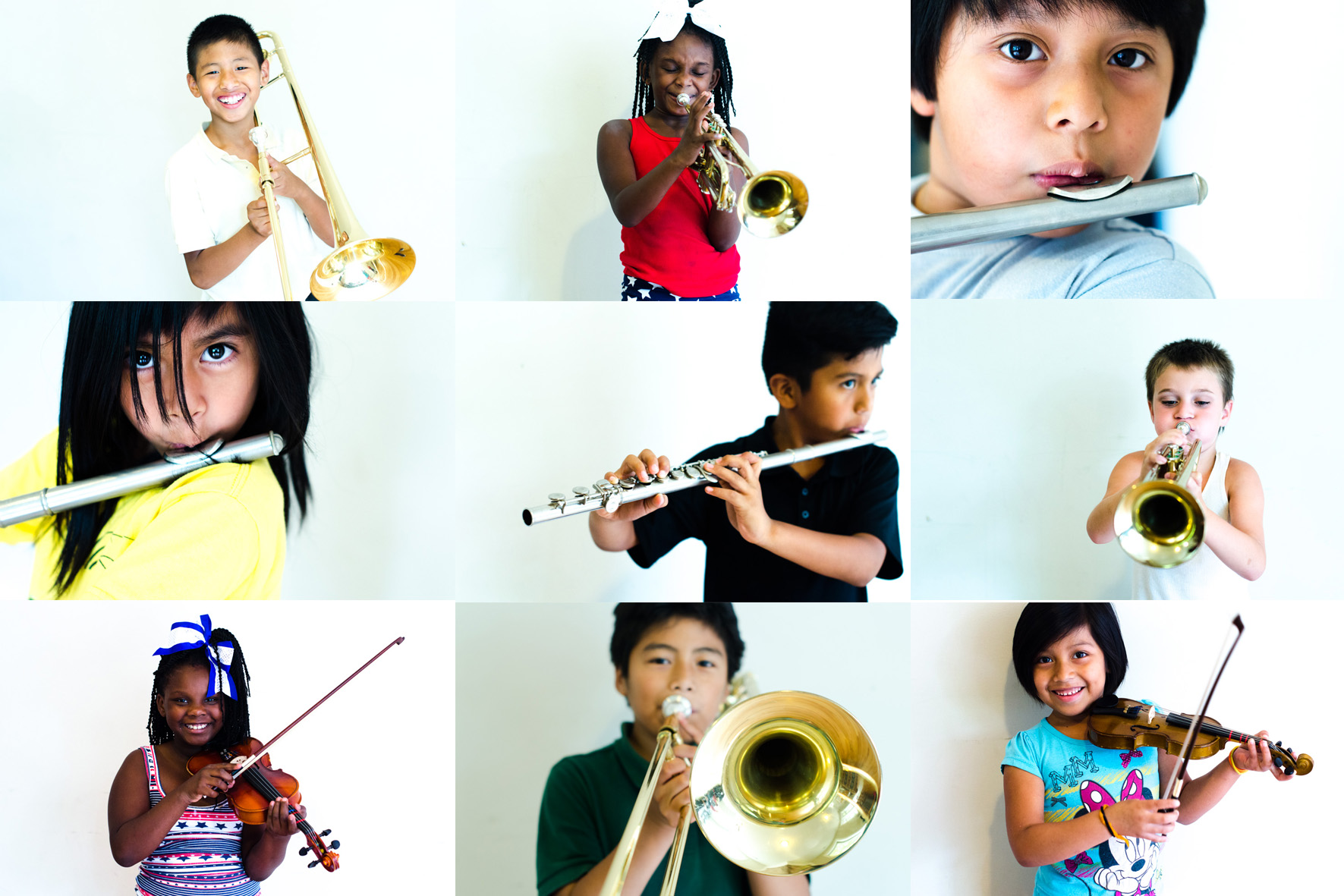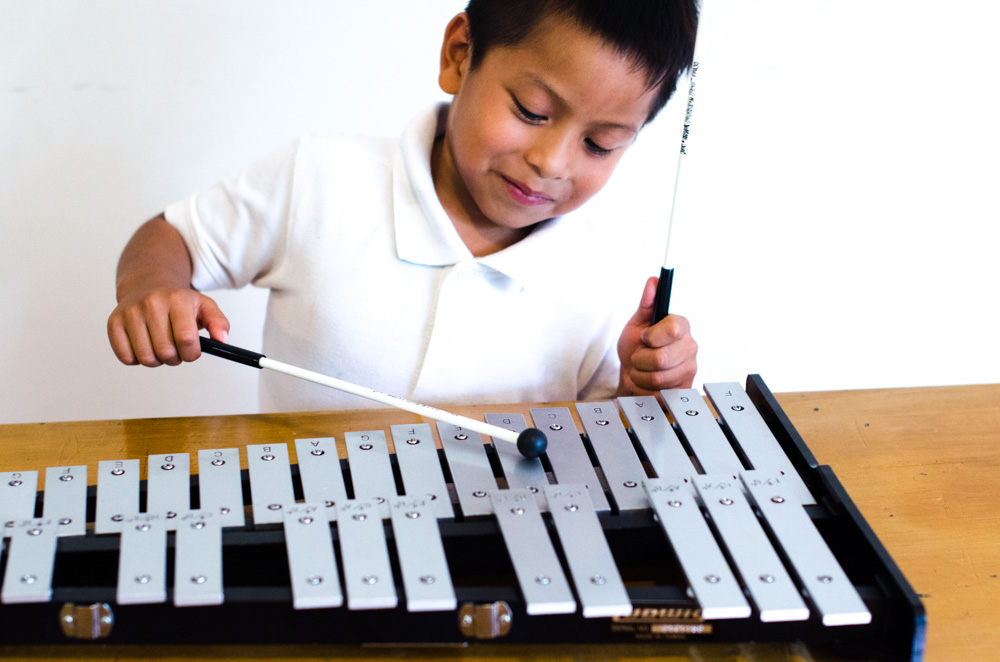 Ensembles
The Engine operates band, a small wind ensemble, an advanced percussion ensemble, and a string ensemble on a weekly basis.
Currently we provide instrument options for children to learn violin, flute, trombone, trumpet, percussion, french horn, piano, glockenspiel, guitar, saxophone, and clarinet.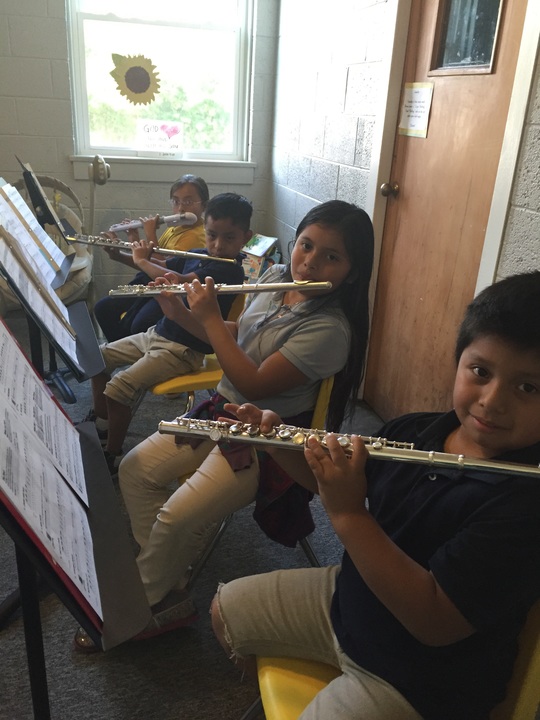 Group Music Lessons
Inspired by El Sistema, students receive lessons from our incredible instructors in a group setting. This serves to encourage learning in a collaborative environment, and has resulted in several students stepping up to become leaders, as older and more experienced students help younger and less experienced ones grasp concepts more quickly.